Cheadle Hulme contributes more than £100k to Christian Aid in Kenya
November 26 2019
2019 has been a busy and successful year for the CTCH Christian Aid group.
With the exception of the Christian Aid Week house to house collection which goes to central funds, all the other monies raised by us continue to support a project in Kenya which focuses on the education and health of children who have been affected by the AIDS virus. The great thing about this is that our total of £6383 triggers matching funding of 17:1 from US Aid. Yes – this isn't a misprint! It means that collectively we've contributed over £100,000 from Cheadle Hulme to support those who are in real need.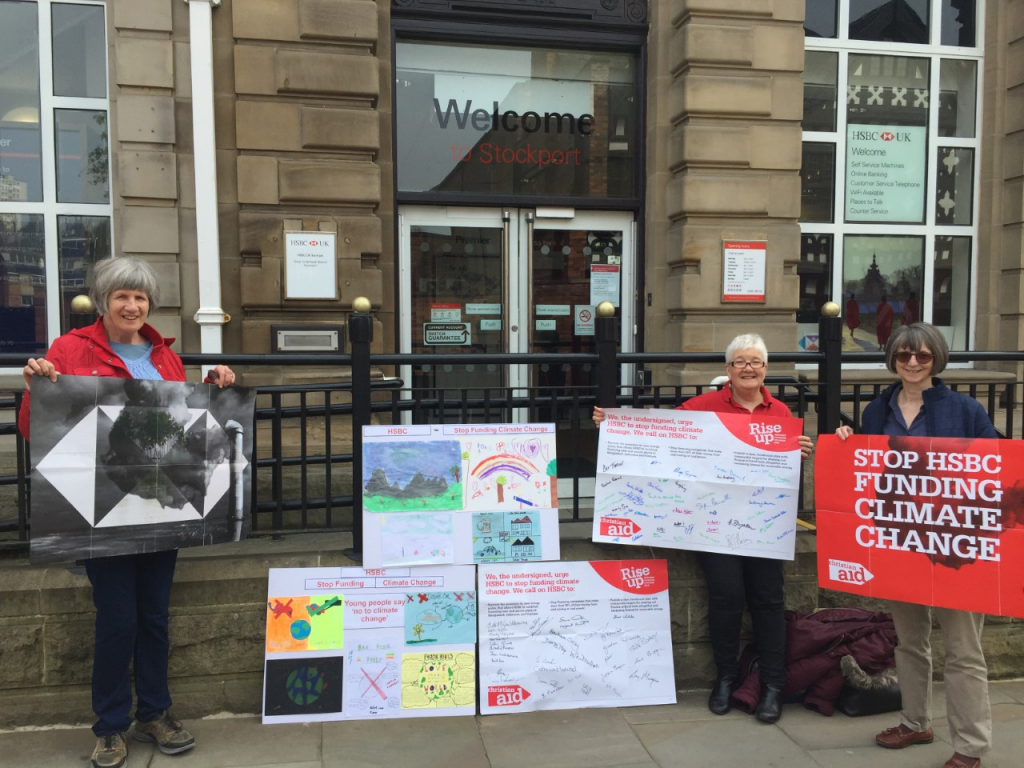 This year we have not just done our usual fundraising events, our Churches also became involved with Christian Aid's Climate Change activity as part of the ongoing 'Big Shift' campaign. This was launched in Cheadle Hulme at the beginning of Lent with an excellent evening at the Methodist Church which was fronted by Sarah Rowe one of the leads for the 'Big Shift' and was attended by many local Church members as well as local politicians across the party divide.
We also joined the national campaign centred on pressurising HSBC to stop financing fossil fuel schemes in three of the world's poorest countries, Bangladesh, Indonesia and Vietnam. We focused on two local branches in Stockport and Bramhall and presented petitions with hundreds of signatures to their branch managers. This action looks to have made a difference as HSBC senior management have said that the bank does not intend to finance new coal power projects in these three countries in the future. That commitment will of course be monitored carefully by Christian Aid.