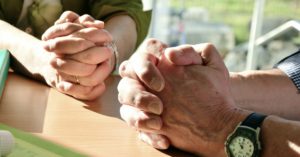 Here is the Churches Together in Cheadle Hulme prayer for our community in the Coronavirus crisis – an uncertain and unsettling time:
Loving God,
In this time of uncertainty, we pray for the residents and friends of Cheadle Hulme, and everyone who is affected by Coronavirus.
We pray for workers on the frontline – especially staff at Stepping Hill, Wythenshawe and Macclesfield hospitals – and those caring behind the scenes and in care homes. Lord, keep them healthy.
We pray for the shops that are open and everyone working to ensure shelves are stocked. Grant them energy and keep them free from abuse.
Be with business owners who have had to close. Let them know your peace.
Thank you for the community spirit in Cheadle Hulme and the numerous groups that have sprung up to help our neighbours. Thank you also for the foodbanks, the volunteers and donors. Lord, we pray that no-one slips through the net as we all work together to serve our neighbourhood.
Lord, we pray for those who are unwell, those who fear the worst and those who mourn. Help them know your loving presence in the grief and darkness.
We ask that you protect us as we face this adversary. You know our anxieties and you can calm us in our distress. Lord, grant us your loving peace.
These and the many prayers of our hearts we bring in the name of Jesus Christ
Amen.
---
Download a pdf version of this prayer

CTCH also has an 'official' prayer