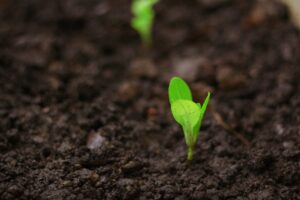 Join a discussion about how time is running out for us to care for creation. All welcome. Tuesday 21 July at 7.30pm
Rev Dr Ruth Gouldbourne from Grove Lane Baptist Church writes…
A Rocha, the organisation that helps churches, and others, engage with care for and campaigning about creation care has this on their website:
"No sane person would have wished Covid-19 on the world. But among the glimpses of a silver lining that have been observed as a side effect of major industrial countries 'locking down', has been the sharp fall in greenhouse gas emissions, more space for nature, and cleaner air for people and nature to breathe as air pollution has fallen. Even these small comforts, however, are in danger of being lost if governments and people do not move very fast to 'build back better'."
The world is at a moment of acute risk and opportunity.
In mid-June the respected International Energy Agency (IEA) published a report in which it suggested that we have only about 6 months to ensure that economic recovery funds are invested in a green recovery – and avoid them being invested in fossil fuel and carbon-intensive industries instead. If the latter happens, says the IEA, there is little possibility of avoiding runaway climate change. We must reduce global carbon emissions steeply this decade to do so; but investment decisions taken in the next few months will lock us into energy production and consumption patterns for decades to come. So, with governments planning to commit an estimated $9 trillion (£7.18tn) to reboot economies in the months ahead, there is the earth to play for.
British government action
The British government has made some encouraging announcements, but its actions so far – including negotiating bailout loans to fossil fuel companies and airlines – have not inspired confidence. Yet the wider benefits of going green are multiple. Take job creation. Analysis by the IEA suggests that investing in green industries, such as retrofitting buildings for energy efficiency, or rolling out wind and solar power plants, would create far more jobs than the same investment in old high carbon sectors.
Civil society is responding at all levels. On 1 June, 200 business leaders including those from such diverse companies as Aviva insurance, the Church of England Pensions Board, Burger King and Yorkshire Water, sent a joint letter to Prime Minister Boris Johnson urging the government to invest in a low carbon recovery.
Build Back Better
Then, on 14 June, leaders of 56 charities from the Climate Coalition, including A Rocha UK, released an open letter to the government calling for a green and fair recovery. Environment and health campaign groups have joined forces to launch the Build Back Better campaign for individuals. And a coalition of Christian charities and denominations, chaired by A Rocha UK, announced the Climate Sunday initiative for churches. What is now needed is widespread backing by the public at large and leaders of all sectors, including the Church.
It is difficult for any individual, organisation, government or country to focus productively on too many things at once. But amidst the disorientation, grief and national trauma of the current pandemic, we must also grasp the intensely urgent opportunity to rescue our future – for people and nature.
There are moments of possibility that need to be grasped – Kairos times. This may be one of them.
In our individual churches, we are doing a variety of things to engage with community care. We may be able to do more together. It would be good to know what each other is doing and see what we might do together.
There will be a gathering for anybody who is interested on Tuesday 21 July, at 7.30 pm, on zoom.
Please contact me by email at ruth@grovelane.org for a link