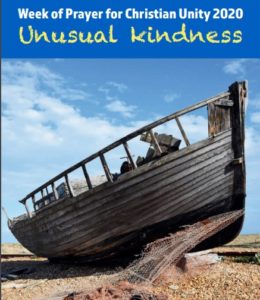 Churches Together in Cheadle Hulme will join Christians around the world this January (18th to 25th) in praying for Christian unity.
"Unusual kindness" is this year's theme. In 2020, Christians are encouraged to see God working through people and places which offer hospitality, help, support and compassion.
The phrase "unusual kindness" comes from Acts Ch 28 v2 and describes how the people of Malta offered hospitality to Paul and the other travellers who were shipwrecked on their way to Rome. They were given food and sheltered by the locals until it was safe for them to continue their journey.
The worship materials for this year's Week of Prayer for Christian Unity (WPCU) have been put together by the churches in Malta and Gozo. They reflect on those 1st century events and the continuing need for hospitality and help in many communities today. More information is available from Churches Together in Britain and Ireland, who have put together a series of reflections and prayers for each day of WPCU.
Three Cheadle Hulme churches will be swapping preachers on Sunday 19 January to mark WPCU. Rev Dr Ruth Gouldbourne (Grove Lane Baptist) is going to preach at All Saints. Mr Michael Aiers (All Saints) is going to preach at Cheadle Hulme Methodist Church. And Rev Philip Peacock from Cheadle Hulme Methodist Church is going to lead worship, preach and preside at Communion at Grove Lane Baptist Church.