Christian Aid Week – May 10 to 16, 2020
May 8 2020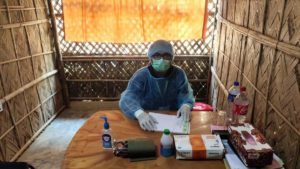 Normally at this time of year, volunteers from the churches in Cheadle Hulme are visiting houses to deliver and then collect envelopes. This has been a very successful fundraising exercise which last year raised more than £6,000. We also ran a sponsored walk which raised more than £2,000. However, because of the widespread restrictions, this year will be different – but the need is just the same – if not more.
The poorest countries will suffer a greater impact from the coronavirus pandemic and because they generally have weaker health systems, the vulnerable desperately need our help.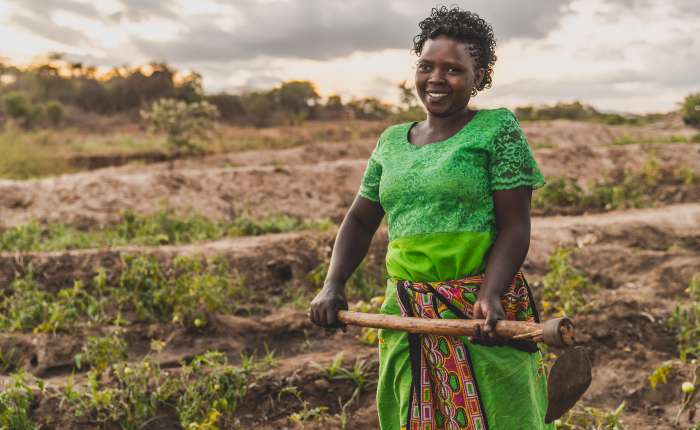 Faith Mulveli is from one of the communities which Christian Aid supports in Kenya. Our partner in the area built an earth dam to hold water near Faith's village. The dam has allowed them to have water to grow crops so they no longer have to go hungry in times of drought. As she says, 'Now I'm watering my garden and mangoes and the other fruit trees on our farm. We eat and sell the fruit.'
Don't forget the less fortunate and please help us show that Cheadle Hulme cares by giving online to Christian Aid via our dedicated page or alternatively call 020 7523 2269 to give over the telephone. Please gift aid your donation if you can.
Services and prayers
On Sunday 10 May, services which have a Christian Aid Week focus are being held by Cheadle Hulme Methodist Church and Grove Lane Baptist Church. And Bramhall Methodist Church's service on Christian Aid will be available to view online.

The member churches of Churches Together in Cheadle Hulme have also written prayers for each day from Monday 11 to Saturday 16 May. You can also download the Daily Prayer sheet (pdf)